Overview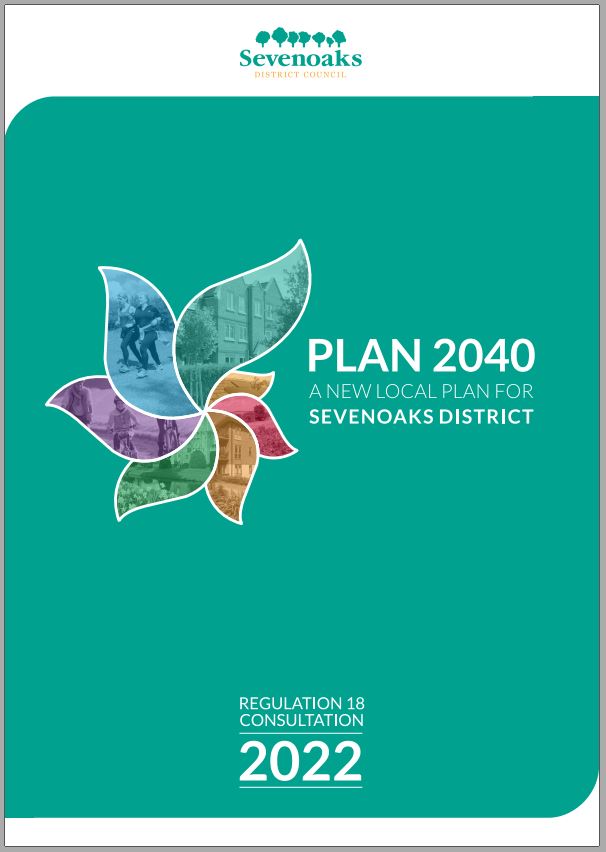 Sevenoaks District Council is currently preparing a new Local Plan to cover the period up to 2040.
Your views are important to us, and we want to hear your thoughts on our new Local Plan. 
Our consultation will run from 12:00AM on Wednesday 16 November 2022 until 11:59PM on Wednesday 11 January 2023. 
Watch our Plan 2040 video here:
Plan 2040 Summary Leaflet
How to respond
Our short survey contains a focused selection of key questions.
Our full survey covers every policy area in the plan.
It is up to you which survey you complete and, in both, you can answer as many or as few questions as you would like to. 
To have your say, please complete one of the surveys below. 
If required, paper forms are also available from:
Sevenoaks District Council offices, Argyle Road, Sevenoaks, TN13 1HG
Your local Town or Parish Council
All libraries within Sevenoaks District
Consultation Document
Plan 2040 - A new Local Plan for Sevenoaks District - Full Document
Short Survey - Printable Version
Full Survey - Printable Version
Click here to view our Interactive Map
Drop-in Sessions
Come along to one of our consultation events to speak to a member of our Strategic Planning Team. No appointment is necessary - drop in at any time!
Edenbridge Leisure Centre, Stangrove Park, Edenbridge, TN8 5LU Wednesday 30 November 2022 from 2:30-5pm and 5:30-8pm.
Sevenoaks District Council Offices, Argyle Road, Sevenoaks, TN13 1HG Tuesday 6 December 2022 from 2:30-5pm and 5:30-8pm.
The Alexandra Suite, St Mary's Road, Swanley, BR8 7BU Thursday 8 December 2022 from 2:30-5pm and 5:30-8pm
Online Zoom Drop-in Session Wednesday 4 January 2023 from 2:30-5pm and 5:30-8pm